Ongoing research project
---
Advanced UV for Life

Solutions for social and economic challenges through decisive scientific and technical contribution are crucial for a sustainable future. In this context, the main objective of the consortium "Advanced UV for Life", funded by the Bundesministerium für Bildung und Forschung (BMBF), is to develop and market worldwide competitive UV-LED based components, systems and methods in the area of medicine, water treatment, industrial engineering, environment, Life Sciences and further industrial fields. Research and development of novel semiconductor-UV-units with customized features and applications will contribute to the achievements of objectives. The implementation will be carried out through a closed value added chain of material over manufacturing and system integration up to the final application in Germany.
The consortium "Advanced UV for Life", under the direction of the Ferdinand-Braun-Institute, has emerged from an interdisciplinary combination of 8 research institutions and 14 industrial firms from the BMBF's funding competition "Zwanzig20 – Partnerschaft für Innovation". The funding program aims to support selected BMBF projects. For further information concerning "Zwanzig20" please visit www.ur-zwanzig20.de.
Management Development of Open Innovation in Complex Networks
Based on "UV-Strategy", with regard to the continuation of the development strategy, the work of the FU Berlin aims also at bringing skills to open up the innovation process in the consortium and participating in the development of sustainable organizational structures, drawing on the understanding of open innovation (Project "Management development of open innovation in complex networks"). Moreover, as a component of the stategy for the consortia "Advanced UV for Life", provisions are made for the continuation of scouting for ideas, the innovation audit, the scenario analysis and the advancement of the innovation controlling.
BKP Berolina GmbH & Co. KG, Charité – Universitätsmedizin Berlin, CiS Forschungsinstitut für Mikrosensorik und Photovoltaik GmbH, CrysTec GmbH, Emerson Process Management GmBH, Ferdinand-Braun-Institut – Leibniz-Institut für Höchstfrequenztechnik (Projektkoordination), Fraunhofer-Institut für Optronik, Systemtechnik und Bildauswertung IOSB, Fraunhofer-Einrichtung für Polymermaterialien und Composite PYCO, Freiberger Compound Materials GmbH, FU Berlin, GMBU Gesellschaft zur Förderung von Medizin-, Bio- und Umwelttechnologien e. V., Leibniz-Institut für Kristallzüchtung im Forschungsverbund Berlin e.V., LayTec AG, MA&T Organisationsentwicklung GmbH, OSA Opto Light GmbH, PURION GmbH, SENTECH Instruments GmbH, Senspec GmbH, sglux SolGel Technologies GmbH, Silicann Systems GmbH, TECHNOPLOT CAD Vertriebs GmbH, TU Berlin, Xylem Water Solutions Deutschland GmbH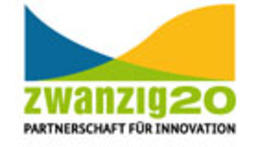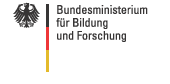 Completed research project

---
Advanced UV for Life

UV-Strategy
Within this project, the Chair of Innovation Management (FU Berlin) in collaboration with the Ferdinand-Braun Institute, Leibniz-Institute für Höchstfrequenztechnik (FBH), will contribute to the strategic development. In particular, the Chair of Innovation Management (FU Berlin) has been working under the "UV-Strategy" project on the collection of basic data for the consortium, on idea-scouting, an innovation audit, a scenario analysis and the development of a method for controlling innovation.


Initiator: German Federal Ministry of Education and Research in the context of the funding competition "Zwanzig20 – Partnerschaft für Innovation"
Direction: Ferdinand-Braun-Institut, Leibniz-Institut für Höchstfrequenztechnik
Project partners:
BKP Berolina GmbH & Co. KG, Charité – Universitätsmedizin Berlin, CiS Forschungsinstitut für Mikrosensorik und Photovoltaik GmbH, CrysTec GmbH, Emerson Process Management GmBH, Ferdinand-Braun-Institut – Leibniz-Institut für Höchstfrequenztechnik (Projektkoordination), Fraunhofer-Institut für Optronik, Systemtechnik und Bildauswertung IOSB, Fraunhofer-Einrichtung für Polymermaterialien und Composite PYCO, Freiberger Compound Materials GmbH, FU Berlin, GMBU Gesellschaft zur Förderung von Medizin-, Bio- und Umwelttechnologien e. V., Leibniz-Institut für Kristallzüchtung im Forschungsverbund Berlin e.V., LayTec AG, MA&T Organisationsentwicklung GmbH, OSA Opto Light GmbH, PURION GmbH, SENTECH Instruments GmbH, Senspec GmbH, sglux SolGel Technologies GmbH, Silicann Systems GmbH, TECHNOPLOT CAD Vertriebs GmbH, TU Berlin, Xylem Water Solutions Deutschland GmbH