Dr. Martina Kovac
Chair of Innovation Management
Researcher
Adresse
Thielallee 73
Raum 307
14195 Berlin
Sprechstunde
Mondays 2:00-3:00 p.m. on appointment
since 10/2018

Research Associate at the Chair of Innovation management, Postdoc,
Freie Universität Berlin

11/2011 - 09/2017

Research Associate, PhD Candidate, Chair of Innovation Management,
Freie Universität Berlin

Dissertation topic: Innovation Policy Design Processes. Analysis using the example of innovation support for SMEs in the Hightech-Strategy (07/2018)

2005 - 2011

Professional experience before and during studies at Freie Universität Berlin

Nokia gate5 GmbH: Consumer Engagement und Service Performance & Analytics (03/2010-04/2011)

Axel Springer AG: New Media International (08/2009-12/2009)

zanox.de AG: Sales and Marketing (11/2005-04/2007)

04/2006 - 09/2011


Business Administration (Diploma) at Freie Universität Berlin,
School of Business & Economics

Diploma thesis topic: Incentive and impact mechanisms of innovation and technology policy instruments. Assumptions of political actors about corporate innovation behaviour.
Research
Interests

Research and Innovation policy, innovation policy instruments,
analysis and governance of innovation systems,
sustainability transitions, corporate innovation behaviour
Innovation Economics and politics: Master Economics and Public Economics,
Winter 12/13, 13/14 & 14/15
Innovation Research and Management (Seminar): Master in Future Studies,
Winter 14/15, 16/17, 19/20, 20/21
Topics in Microeconomics: Innovation policy instruments revisited (Seminar):
Master Economics and Public Economics, Summer 2014
Technological Trajectories, Innovation Systems and Dominant Designs illustrated by the example of the German Energy Turnaround (Seminar):
Master Management & Marketing, Summer 13
New Challenges in Innovation Management (Seminar): Bachelor Business Administration, Winter 11/12
Current research projects
---
Intellectual property models to accelerate sustainability transitions (IPACST)
IPACST investigates how intellectual property management (IP models) supports sustainable innovation. In this context, different types and combinations of IP models and business models are analyzed for their relevance and function for sustainability. In order to achieve a comprehensive understanding of such IP models, we bring the areas of sustainability, IP- and Innovation management as well as political, legal and engineering sciences interdisciplinary together through the four involved partners. The lack of empirical data requires an exploratory research approach to provide a theoretical basis for the role of IP models in accelerating transformations towards a sustainable economy in different sectors and countries. The empirical part focuses on products based on closed-loop concepts that improve production and consumption patterns, as well as on the energy sector in industrialized, emerging and developing countries, especially India. The most important aspects of sustainable business models are considered, e.g. sharing-based product service models based on access and benefits rather than product ownership. We also examine sectors with global value chains and technology transfer activities. This combination of top-down and bottom-up approaches enables different stakeholders of sustainability transformations to select appropriate combinations of business models and IP models in different situations. The results are therefore important for actors who deal with social transformation towards sustainability, for example from politics, research funding and education. By providing insights into IP models and business models for the development and diffusion of sustainable innovations in renewable energies and various manufacturing industries, we also address companies. The project is financially supported by the Belmont Forum and NORFACE Joint Research Programme on Transformations to Sustainability, which is co-funded by DLR/BMBF FONA-SÖF, GCRF, ESRC, VR, and the European Commission through Horizon 2020. (https://ip4sustainability.org/)
Duration of the project: 01.01.2019 – 31.05.2022

Scientific coordination / Overall project management:
Prof. Dr. Elisabeth Eppinger (Elisabeth.Eppinger@HTW-Berlin.de)
Hochschule für Technik und Wirtschaft (HTW) Berlin, Department 5 / Design and Culture
Wilhelminenhofstraße 75A, 12459 Berlin
HTW Berlin - University of Applied Sciences
Indian Institut of Science
University of Cambridge
University Lund
   
---
Mobilizing Egyptian Innovation System for SMEs Innovation Capabilities (MEIS-SME)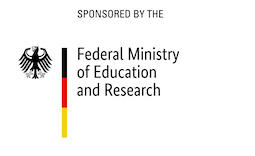 In Egypt, increased efforts have recently been made to implement targeted innovation support for SMEs. However, the institutional arrangements and innovation policies are often top-down structured or attempt to transfer concepts from outside the EU, in many cases without considering the specific characteristics of the Egyptian innovation context. In particular, there is a lack of empirical work that analyses the innovation activities of SMEs and prepares results for policymakers in a way that makes policies appropriate for the targeted groups of SMEs.

Therefore, the research project aims at (1) conducting a detailed analysis of the innovation behavior of Egyptian SMEs and developing an SME typology, (2) describing the problems and needs of the identified innovation types, and (3) examining existing support measures accessible to SMEs in a policy analysis concerning their adaptability. The main objective is to map and describe the Egyptian SME innovation behavior and establish a toolbox of innovation-oriented SME policies that target Egyptian SMEs' unique needs. Based on a representative stratified sample covering 4,000 Egyptian firms and all sectors, we develop a resource-based taxonomy of firm-level innovation behavior to create and design functional innovation policies.

Overall, the analysis will be based on a broad understanding of innovation which includes technological and non-technological modes. It is assumed that different innovation patterns, which range from the traditional "science technology-innovation" to other modes of "doing-using-interacting" or even mixed-modes, can be identified. This taxonomy of firm-level innovation behavior will improve the Egyptian capacity of evaluating and monitoring SME's innovation performance and is also an essential prerequisite for the design of evidence-based innovation policies. The results allow for an evidence-based discussion of recommendations and the derivation of concrete innovation policy measures. In addition, the results will serve as a basis for the scientific debate on innovation policy approaches in the MENA region.
Academy of Scientific Research and Technology (ASRT)
Management Center Innsbruck (MCI)
Nile University (NU)

      
---
---
Completed research projects
---
Evolution perspectives of German small and mid-sized industrial companies: changing innovation patterns for new challenges (VIVA-KMU)
(KMU = small and mid-sized companies)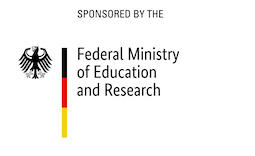 Industrial small and mid-size enterprises (SME) contribute significantly to the innovation and technological capabilities of Germany. This project intends to lead to an understanding about how the performance and innovation capabilities of the German SMEs in manufacturing sectors will evolve over the next decade and how to maximize their potential through specific political support and promotion. The aim of this project is to develop a SME typology of the German manufacturing sector by considering their different innovation patterns, from which statements regarding each specific innovation potential but also possible problems and requirements can be deduced. Together with the Fraunhofer Institute for Systems and Innovation Research (ISI) the Chair of Innovation Management at the Freie Universität Berlin developed a typology of existing policy measures for SMEs and verified on various case studies the adaptability of existing instruments. These findings provide a solid foundation for the implementation and discussion of new approaches to political support for different types of SMEs.
Funding Authority: German Federal Ministry of Education and Research

Duration of the project: 01.05.2015 – 31.10.2016

Scientific coordination: Fraunhofer Institute for System and Innovation Research (ISI)

Project management: Dr. Martina Kovac

Researchers: Dr. Elisabeth Eppinger, Carsten Schwäbe
Publications and conference presentations
Kovac, M. 2019. Innovationspolitische Designprozesse. Analyse am Beispiel der Innovationsförderung von KMU in der Hightech-Strategie, Springer Gabler, Wiesbaden.
Belitz, H.; Dreher, C.; Kovac, M.; Schwäbe, C. & Som, O. 2017. Steuerliche Förderung von Forschung und Entwicklung in KMU - Irrweg für Deutschland? In: Wirtschaftsdienst, 97, 344-353.
Dreher, C.; Kovac, M. & Schwäbe, C. 2016. Competing technological innovation systems as a challenge for new mission orientation - Insights from the German Energiewende. In: International Journal of Foresight and Innovation Policy, 11, 43-72.
Dreher, C; Som, O. & Kovac, M.: Innovation patterns of SME and innovation policies - The German case of heterogeneity in innovation behaviour and it's impact on policy making, Paper presented at the International Schumpeter Society Conference 2018, Seoul, 02.-04.07.2018. 
Eppinger, E.; Kovac, M.; Pilav-Velec, A.: Innovation Capabilities of SMEs and Future Challenges, R&D Management Conference, Cambridge, 02-06.07.2016. 
Dreher, C.; Kovac, M.; Schwäbe, C.: Competing technological innovation systems as a new challenge for mission-oriented STI governance. Paper presented at the Eu-SPRI Conference 2014, Manchester, 18.-20.06.2014.
Kovac, M.; Dreher, C.: Why time matters! Towards dynamic strategies for the promotion of technological innovation systems. Paper presented at the 15th International Schumpeter Society Conference 2014, Jena, 27.-30.07.2014.
Dreher, C.; Kovac, M.: Breaking down the innovation and policy debate towards an effective toolbox of instruments. Paper presented at the Eu- SPRI Conference 2012, Karlsruhe, 12.-13.05.2012.