Dr. Martina Kovac
Chair of Innovation Management
Researcher
Adresse
Thielallee 73
Raum 307
14195 Berlin
Sprechstunde
Mondays 2:00-3:00 p.m. on appointment
| | |
| --- | --- |
| Since 2012 | Research Associate and Ph.D. Candidate, Chair of Innovation Management (Prof. Dr. Carsten Dreher), School of Business and Economics, Freie Universität Berlin |
| 2011 | Diplom-Kauffrau (Master equivalent in Business Administration), Freie Universität Berlin |
| 2006-2011 | Business Administration, Freie Universität Berlin |
| 2010-2011 | Nokia gate5 GmbH: Student assistant "Consumer Engagement und Service Performance & Analytics" |
| 2009 | Axel Springer AG: Student assistant "New Media International"  |
| 2005-2007 | zanox.de AG: Student assistant "Sales and Marketing" |
Research Interests
Innovation policy, policy processes, design of policy instruments, innovation systems, policy change
Innovation Economics and politics: Master Economics and Public Economics, Winter 12/13, 13/14 & 14/15
Innovation Research and Management (Seminar): Master in Future Studies, Winter 14/15
Topics in Microeconomics: Innovation policy instruments revisited (Seminar): Master Economics and Public Economics, Summer 2014
Technological Trajectories, Innovation Systems and Dominant Designs illustrated by the example of the German Energy Turnaround (Seminar): Master Management & Marketing, Summer 13
New Challenges in Innovation Management (Seminar): Bachelor Business Administration, Winter 11/12
Current research project
VIVA-KMU
Evolution perspectives of German small and mid-sized industrial companies: changing innovation patterns for new challenges (VIVA-KMU)
(KMU = small and mid-sized companies)
Duration of the project: May 1, 2015 –October 31, 2016 (18 months)
Scientific coordination: Fraunhofer Institute for System and Innovation Research (ISI)
Project management: Dipl.-Kffr. Martina Kovac
Researchers: Dr. Elisabeth Eppinger, Carsten Schwäbe
Funding Authority: German Federal Ministry of Education and Research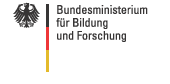 Project description
Industrial small and mid-size enterprises (SME) contribute significantly to the innovation and technological capabilities of Germany. This project intends to lead to an understanding about how the performance and innovation capabilities of the German SMEs in manufacturing sectors will evolve over the next decade and how to maximize their potential through specific political support and promotion. The aim of this project is to develop a SME typology of the German manufacturing sector by considering their different innovation patterns, from which statements regarding each specific innovation potential but also possible problems and requirements can be deduced. Together with the Fraunhofer Institute for Systems and Innovation Research (ISI) the Chair of Innovation Management at the Freie Universität Berlin developed a typology of existing policy measures for SMEs and verified on various case studies the adaptability of existing instruments. These findings provide a solid foundation for the implementation and discussion of new approaches to political support for different types of SMEs.
Publications and conference contributions (peer reviewed)
Kovac, M. 2019. Innovationspolitische Designprozesse. Analyse am Beispiel der Innovationsförderung von KMU in der Hightech-Strategie, Springer Gabler, Wiesbaden.
Belitz, H.; Dreher, C.; Kovac, M.; Schwäbe, C. & Som, O. 2017. Steuerliche Förderung von Forschung und Entwicklung in KMU - Irrweg für Deutschland? In: Wirtschaftsdienst, 97, 344-353.
Dreher, C.; Kovac, M. & Schwäbe, C. 2016. Competing technological innovation systems as a challenge for new mission orientation - Insights from the German Energiewende. In: International Journal of Foresight and Innovation Policy, 11, 43-72.
Dreher, C; Som, O. & Kovac, M.: Innovation patterns of SME and innovation policies - The German case of heterogeneity in innovation behaviour and it's impact on policy making, Paper presented at the International Schumpeter Society Conference 2018, Seoul, 02.-04.07.2018. 
Eppinger, E.; Kovac, M.; Pilav-Velec, A.: Innovation Capabilities of SMEs and Future Challenges, R&D Management Conference, Cambridge, 02-06.07.2016. 
Dreher, C.; Kovac, M.; Schwäbe, C.: Competing technological innovation systems as a new challenge for mission-oriented STI governance. Paper presented at the Eu-SPRI Conference 2014, Manchester, 18.-20.06.2014.
Kovac, M.; Dreher, C.: Why time matters! Towards dynamic strategies for the promotion of technological innovation systems. Paper presented at the 15th International Schumpeter Society Conference 2014, Jena, 27.-30.07.2014.
Dreher, C.; Kovac, M.: Breaking down the innovation and policy debate towards an effective toolbox of instruments. Paper presented at the Eu- SPRI Conference 2012, Karlsruhe, 12.-13.05.2012.