Simeen Mahmud is Lead Researcher and Coordinator at the Centre of Gender and Social Transformation (CGST) at the BRAC University. Her major areas of research include women's work, status and fertility behaviour, evaluation of participation in development programmes and fertility behaviour, conceptualising the process of women's empowerment, evaluation of participation in micro-credit programmes, women's labour market participation with special focus on the garment sector, group dynamics and functioning in the operation of women's irrigation and informal savings groups, the consequences of the demographic transition and poverty on parental decisions about investment in children, and so on. Her primary analytical focus has been household behaviours and livelihood strategies under different contexts with an emphasis on gender dynamics.
E-Mail: simeen@bracu.ac.bd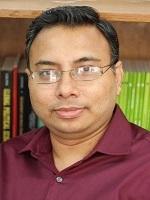 Shahidur Rahman is Associate Professor of Sociology at the Department of Economics & Social Sciences at BRAC University. He completed a PhD in Sociology at Monash University, and a BSS and a MSS degree in Sociology from the University of Dhaka. Shahidur is the author of a book titled "Broken promises of globalization: The case of the Bangladesh Garments Industry" published by Lexington Books in January 2014. His research area includes women in labour organization, globalization and garments industry. Shahidur has published papers in academic journals such as South Asia Research by Sage and Routledge. He has also presented papers in different international conferences including University of Oxford, Australian National University and World Congress of Sociology as a member of International Sociological Association. Shahidur was invited to be a panel member of a conference on "Bangladesh Development 2015" organized by South Asia Institute, Harvard University. He is also working as Additional Director of Institutional Quality Assurance Cell at BRAC University.
E-Mail: shahidur@bracu.ac.bd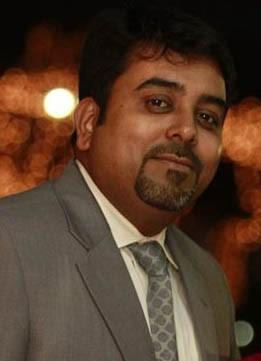 Kazi Mahmudur Rahman is an Assistant Professor at the University of Liberal Arts Bangladesh (ULAB). He received his PhD in International Relations from the University of Queensland (UQ) in 2014 and MA in Development Studies from the ISS, Netherlands. He was a Senior Research Associate at the Centre for Policy Dialogue (CPD), Bangladesh. His research covers various issues relating to sociology of labour markets; migration and development, poverty and inequality; communication research; trade related issues and global governance. He and his colleague at the CPD prepared research report on 'Trade and Human Development in South', which was published as a part of Human Development Report in South Asia 2009. He is also undertaking research on migration and regional connectivity as a part of Copenhagen Consensus, Bangladesh Priorities. He is an assistant editor of the ICT for Development Journal published by the ULAB and BIID. He has published a number of book chapters, monograph and peer reviewed journal articles in various international and national forum.
E-Mail: mahmudur.rahman@ulab.edu.bd