Forschungsschwerpunkte
Research area 1: Digital infrastructures and platforms
Investigate the embedding of digital technologies (e.g. robot Pepper, apps, wearables) in larger processes and infrastructures to increase efficiency and improve quality.
in health
in finance
in other industries (such as e-commerce)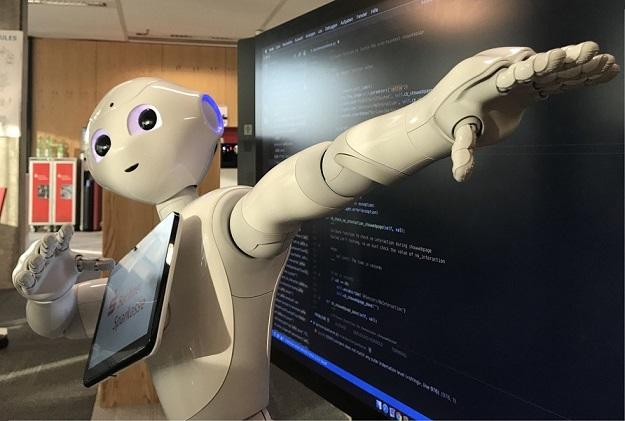 Research area 2: stability and change - Investigation using methods of network analysis and advanced data analysis
Analysis of the development of networks in the modern economy, many of which are increasing in size and complexity, using network analysis methods as well as selected data mining and machine learning methods.
Research area 3: IT-risk, shadow-IT and IT-governance
Many different applications and services interact in digital infrastructures and platforms. These applications and services are increasingly realized in the cloud and in interaction with partners in ecosystems. Business and shadow IT offer considerable opportunities to increase agility, but require stringent IT management and integration into a company's architecture and governance. In this area, we investigate approaches to the management and governance of digital infrastructures in order to increase the innovativeness of companies and manage IT risks.
Further information regarding current interests and projects are displayed in our (german) newsletter for the coming semester 19/20.