Mobilizing Innovation System in BiH for SME Innovation Capabilities, Subproject: Policy Analysis and Trainings (MISBIH)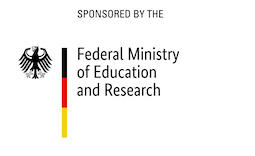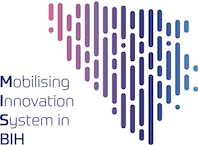 In order to achieve and maintain competitiveness in turbulent markets, firms need to effectively address rapid technological and market-specific changes by continuously generating innovation. For companies in emerging economies, like those in Western Balkan countries, this is a great challenge. Although recent years have seen some progress in promoting and boosting innovation activities in Bosnia and Herzegovina through different policy initiatives, most of them are sporadic and without a systemic and institutional approach. Namely, it has been 20 years since the signing of the Dayton Peace Agreement; still, there is no comprehensive policy framework with specified objectives and relevant support mechanisms, including suitably designed instruments that address concrete issues in research and innovation. More specifically, due to a lack of systematic monitoring of the innovation system in BIH, there is no evidence about its innovation actors and their routines, patterns, and issues. Consequently, there is no established evidence-based support program or policy in BIH, which could mobilize the innovation system and enhance the innovation capability of their actors.
Addressing this issue, we intend in this project to establish the fundament for an effective innovation policy in BIH by;
Designing and conducting a pioneer, national innovation-related applied research study based on a jointly developed methodology.
Developing a framework for an effective SME-oriented innovation policy in BIH.
Training young researchers in Germany and in BIH for designing and implementing the innovation policy research.
Training policymakers for designing fact-based innovation policy measures and instruments using the policy framework developed in the project.
Funding Authority: German Federal Ministry of Research and Education (BMBF)
Project Duration: 01.05.2021 bis 30.04.2024
Project Scientific Coordinator: 

Project Partners: 

Project Management: Fraunhofer-Institut für System- und Innovationsforschung ISI (Dr. Djerdj Horvat)
University of Sarajevo, School of Economics and Business (Prof. Dr. Amila Pilav-Velić)


Project News
---
Ausschreibung Forschungsprojekt für Public Economics Studierende
News vom 25.08.2022
Für die Beteiligung an den beiden internationalen Forschungsprojekten
Mobilisierung des ägyptischen Innovationssystems für die Innovationsfähigkeit von KMU, und
Mobilisierung des Innovationssystems in Bosnien & Herzegowina für die Innovationsfähigkeit von KMU
bietet der Lehrstuhl für Innovationsmanagement einen Platz für das Forschungsprojekt im Rahmen des Masters in Public Economics an.
Für weitere Informationen klicken Sie hier.